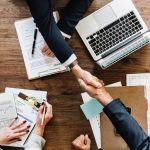 SERVICE OVERVIEW
Mergers, acquisitions, sales – due diligence, valuation, negotiations
financial analysis of the acquired, merged or sold enterprise (due diligence),
preparation of the valuation of the acquired company,
development of legal and financial structures related to the acquisition, merger or sale (in cooperation with renowned law firms)
coordination of the work of external partners, necessary for you to carry out the transaction (auditors, lawyers, industry specialists, etc.),
preparation of reliable arguments for negotiations and support throughout the negotiation process.
INFORMATION AND CONSULTATION
If you need support in the financial management of the company or have additional questions, please contact us directly at +48 22 460 85 50 or by filling in the form available at the button below.